Mad as Hell - Trump/Duopoly, Oligarchy/Plutocracy Tax Reform Plan
Submitted by

Big Al

on Mon, 11/13/2017 - 8:52pm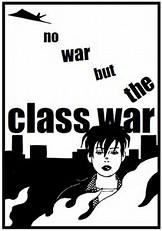 The revised Trump/Republican tax reform plan details are out and they show exactly what many have been saying all along, it's a blatant wealth transfer (more) to the rich paid for on the backs of the middle and working classes. But it's more than that, it's a shift of plutocracy and aristocracy into hyper-drive and a final blow to the illusion that this country's political system is in any way, shape or form, democratic.
Jack Rasmus wrote a good article analyzing the impact and clearly concluded it is indeed a trickle down type tax plan in that the costs trickle down to the lowest wage earners. Not only that, the costs will affect non-wage earners and those dependent on social services in this country, i.e., the lower class/poor, because that's how the rich will in effect be compensated as well, through austerity cuts to social programs. Looking even further, the costs will include further wealth inequality, further descent into aristocracy and plutocracy, and more power to those at the top of the global capitalist pyramid scheme. Looking even further than that, we're talking people's lives. This tax reform plan is literally a killer.
I won't go into the details of his analysis but highly recommend giving it a read. If it doesn't piss you off, get your ass to the ER and have your pulse taken. Or you might be rich.
https://www.counterpunch.org/2017/11/13/the-trump-us-house-4-6-trilliont...
I call it the "duopoly" tax plan because even though the democrats will make noises against parts of it to appease the Serfs, they will compromise and most of us will get the shaft. It's a Goldman Sachs designed plan and who else had Treasury by Goldman Sachs other than Trump? That's right, Obama and the democrats. Wall Street, the MIC, the big Banks and corporations control both parties.
It is so out there relative to favoring the rich, the absolute gall and audacity is breathtaking considering the current statistics showing how rich the rich have become, i.e., three billionaires with more wealth than half the people in this country and the astonishing wealth inequality that has surpassed any in the history of the planet.
It's like the powers that be, and the republican and democratic political parties, are laughing at the Serfs while telling us we really, really do not matter and to prove it, they're going to stick it to us even more. We are non-factors and we'll have to accept whatever the rich decide is best. We have no choice and we should just shut the hell up, consider ourselves lucky to be alive and give our penance to the millionaires and billionaires in this country.
Our so called "representatives", the politicians that some idiot Americans elected to Congress and Senate, are telling us as clearly as possible that they represent the rich and their corporations, not the rest of us. Not that most of us didn't know that already but they're trying to spell it out like we're fucking children.
It's infuriating. Beyond infuriating, it's a nuclear bomb dropped right in the middle of the class war.
While U.S. imperialism and the accompanying wars and killing roar on. Roar on, man. While we spend something like $1.4 trillion per year on military, intelligence, and "homeland" security related programs to wage war, regime changes, genocides, and whatever actions that can be taken to make Wall Street, corporations and banks more money so the rich people who own them can be more rich. Greed and power, power and greed and the blatant acknowledgement that it's dog eat dog time and we better wake the fuck up.
There's no excuse anymore. This is a major attack by the rich in the Class War and we have to fight back. It's not just about stopping this tax plan from becoming law, it's about telling the rich oligarchy that we're mad as hell and we're not going to take this anymore.