Housing costs are crushing young adults
Submitted by gjohnsit on Tue, 06/29/2021 - 7:24pm
And it's going to get a lot worse.
First of all, check out this chart.
That doesn't look healthy. Not for an economy, nor for a society.
But the wealthy elites are just getting started.
Home asking prices are increasing at a rate only seen in the most bubbly of housing market history.
And yet, even a 19% increase in home prices isn't enough for this market.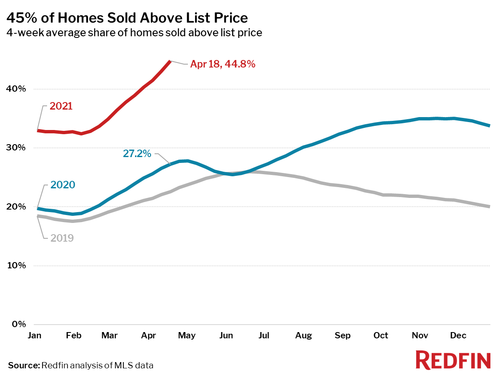 Now comes the bad news.
This home price insanity was eventually going to show up in rent prices tragedy, and that moment has arrived.