Free Range C99 Financing Fun on Indigeneous Peoples Day
Submitted by

divineorder

on Mon, 10/08/2018 - 4:45pm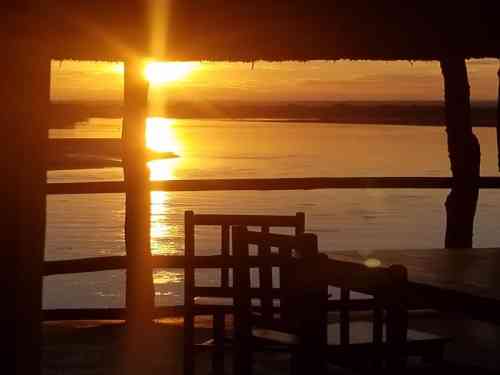 jb and I just read through some essays, open threads, and comments here and there in c99.
Don't know about you, but we think this place is worth supporting.
Where else can you get this kind of digest of things that matter, art, music, ideas? There are a few places, surely, but this one rocks imo.
For many of us this place is a one stop shop for news and new thinking.
A place to laugh. A place to cry. A place to share. A place to learn and love.
Contribute
Thank you to all the writers who post essays and run open threads here, especially those who do so on a regular basis.
And A Special Thanks To That Person Behind The Curtain
Maybe you are new here, and don't yet realize that one person does the bulk of the technical work, does it AFAIK as pretty much a full time gig.
So today, importantly, I want to thank you, JtC for all your massive work.
I love how things work when I click on them, the new logo, the mobile version, all of it. You are the best!
Thanks also to dkmich, gulfgal, joe shikspak and others who contribute extra action to keep this place running and spread the word. If I left anyone out please add them in the comments.
You may be thinking 'How can I help keep this place up and running ?'
Good news! Supporting caucus99percent is sooooo free range!
That's, right you don't have to contribute monthly like some of us do. But small organizations in it for the long run really do need as many people as possible to commit to monthly contributions as best they can, if they can, so that the org can operate and plan ahead.
Now that does not in anyway preclude one time donations. Maybe a one hitter is better for you?
Organic Community
What does that mean? For me, it means anyone is welcome here no matter who you are. There are rules, yes, but not that many. What I am getting around to saying is that some can't offer financial support, that is understood, but let it be known that your contributions here making comments and writing are much appreciated.
There are so many ways to support this place financially: you can donate online, by mail, and believe it or not, several other ways to boot.

Put Me In Coach, I'm Ready to Step UP and Donate Today! ..
Heh. Batter up !
Okay, now first off, look up top of this web page and there in the right hand column is the place to aim, a handy button and a link to more Donation info, the place for you to let fly and knock it out of the park. So to speak.
Have fun, give early, give often, give monthly, give once, twice, three times, give a little, give a lot, go for it!
Ready to play?
Happy Indigeneous Peoples Day, all.
Namaste.
Edited for typos etc