Essay Title Contest
Submitted by snoopydawg on Fri, 04/02/2021 - 8:59pm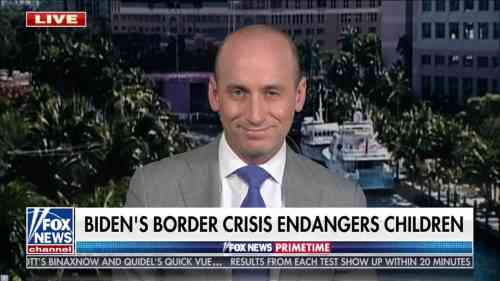 The tweet it's from
If you don't know who this is it's Steven Miller who was making most of Trump's immigration rules. He's supposed to have been charged with crimes against humanity, but Biden hasn't gotten around to arresting the bad guys in Trumps administration. But any day now...any day...
Nailed it!
Polished marble floors, crystal chandeliers, corinthian pillars, decorative velvet couches with carved mahogany accents, expensive wardrobes, callous disregard for the poor... yep, picture checks out https://t.co/rkOr14bcvC

— Gallifreyan Jedi (@JediofGallifrey) April 2, 2021
They also get bonus perks that we don't know about and the ones that we do know they get they have denied it to us. Great health insurance that will never make them go bankrupt.
It's a very sad day when the one of the most "progressive" members of congress is making distinctions between better or worse concentration camps for kids https://t.co/rR6WAhz6gB

— Brooklyn Mom Defiant (@katewillett) April 2, 2021
Those privileged brats are complaining about conditions again. They should be thankful that they have a roof over their heads and warm safe place to sleep and 3 meals a day.