Equifax Data Breach - Banking Cancer
Submitted by

Citizen Of Earth

on Sat, 09/09/2017 - 10:00am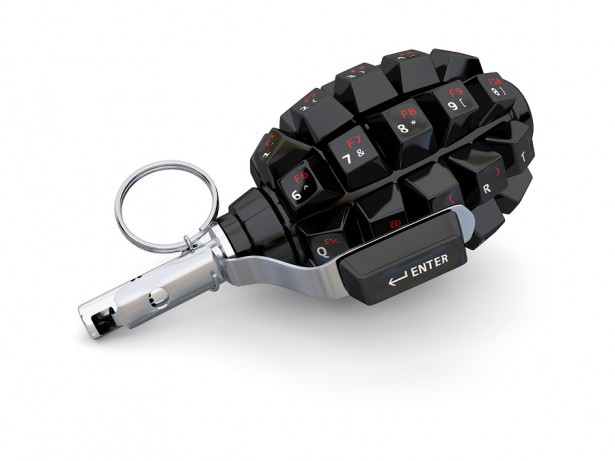 This Is The Big One Folks (IMHO). If all the scammers got was credit card numbers, then new cards could simply be issued. This is different by a long shot. And it ain't going away this year, or next year, or a decade from now. Not useless the dysfunctional US gubmint fixes it by issuing new Social Security numbers to 134 Million people. So no, this cancer is here to stay.
Virtually everyone in the US who has ever taken a loan or owns a credit card has had all their Identity info stolen from Equifax by scammers (Social Security number, date of birth, name, address, driver license number, ...). The scammers have Everything they need to impersonate your financial identity. You say you have never dealt with Equifax? No matter, you creditors have and they gave them all your information.
In your good name, the scammers can take out loans and mortgages, empty your bank accounts, or whatever. Oh and if you decide to put a freeze on your credit, it may not be comforting to realize that the scammers have all the identity info they need to unfreeze it.
Info On What You Need To Do Now
Reddit has a mega thread on this issue listing things you can and should do at this point. It looks fairly comprehensive so rather than list it here, I'll drop the weblink.
https://www.reddit.com/r/personalfinance/comments/6yv4gb/official_mega_t...
Oh and did I say F**k Equifax? No? well then F**k Equifax. The security sites are ablaze with severe criticism of Equifax for their lousy security and their inane and slow response to this monster hacking incident. Equifax discovered the breach 6 weeks ago and did not report it until now. In the meantime, Equifax executives have been dumping large blocks of the company's stock (worth a combined $1.8 million) -- gee what a coincidence.
Equifax opened a site where you can check whether you affected. If they report that you are affected, they will give you 1 year of credit fraud reporting. Um, did I miss something here? Does my Social Security number expire in one year? And there are reports that signing up means you agree to arbitration if something happens as a result of this breach. So if scammers steal your nest egg, you CAN'T SUE Equifax. Ha.
This is a time when a strong Congress could help protect us citizens. But we all know whose side they are on (yes, both stinking, rotten parties).
GOOD LUCK to all. I think we're all gonna need it.
Edit 9/10/2017: Changed "millions of shares" to "worth a combined $1.8 million".