Corporate Democrats Strike Back
Submitted by

gjohnsit

on Thu, 10/19/2017 - 11:14am
The DNC raised a few eyebrows yesterday when they appointed Donna Brazile to the Rules & Bylaws Committee. But if you thought that was a slap in the face to progressives, check out who they are kicking out.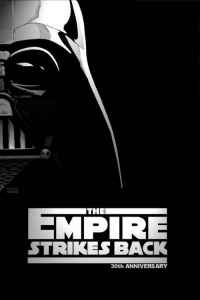 The removal and demotion of a handful of veteran operatives stood out, as did what critics charge is the over-representation of Clinton-backed members on the Rules and Bylaws Committee, which helps set the terms for the party's presidential primary, though other Sanders and Ellison backers remain represented.

Those who have been pushed out include:

Ray Buckley, the New Hampshire Democratic chairman and longtime DNC official who ran against Perez for chair before backing Rep. Keith Ellison, D-Minn. Buckley lost his spots on the Executive Committee and DNC Rules Committee.
James Zogby, the president of the Arab American Institute and prominent Sanders backer, is no longer co-chair of the Resolutions Committee and is off the Executive Committee, a spot he has held since 2001.
Alice Germond, the party's longtime former secretary and a vocal Ellison backer, who was removed from her at-large appointment to the DNC.
Barbra Casbar Siperstein, who supported Ellison and Buckley, was tossed from the Executive Committee.
Naturally, there were two different spins on these moves: a) the establishment spin and b) reality.

"They're not accommodating, or even trying to accommodate, the Bernie people," said James Zogby, a Sanders ally and founder of the Arab American Institute, who was not reappointed by Perez to serve on the DNC's executive committee. "I don't want this fight and still don't want to have a fight, but I'm troubled. This doesn't look good."
"Not a single person from the Bernie camp is in the new bylaws groups, but five people from the Clinton side are," Zogby said. "That's not a way to get unity."
..."It's alarming. We just had a contested DNC chairs race and now there are fewer party reformers on this committee than there were before the race," said Nomiki Konst, a Sanders ally and lefty commentator who has also served as a member of the unity reform commission. "This is really, really bad."
The DNC appears to be a lost cause and dangerous enemy to progressives for the short and intermediate term, but don't be mistaken that the corporate Democrats aren't determined to keep their boot on the necks of progressives elsewhere.

California Democratic stalwarts are growing increasingly worried about Kevin de León's insurgent challenge of U.S. Sen. Dianne Feinstein.
..."This campaign against Dianne is a campaign against the wrong person at the wrong time," said Phil Angelides, a former state party chairman and the Democratic nominee for governor in 2006. Angelides said he welcomes a debate within the party about its future. But he sees no upside to what he considers an "improbable" challenge to Feinstein, who he put in a class alongside California legends like Hiram Johnson and Earl Warren.
Dana Williamson, a Democratic consultant not involved in the Senate race, called the challenges a "distraction."
"A truly progressive agenda can't be accomplished with Donald Trump in the White House and a Republican majority in Congress," Williamson said. "We should all be focused on winning back Democratic majorities, starting with the seven vulnerable Republicans here in California."
Rep. Ro Khanna, an early supporter of de León, bristled at the idea nobody should take on Feinstein as "the old way of thinking ... This is the 21st century and the era of party bosses is over," he said.
I've never voted for a Republican in my life, but if the liberals can't knock off Feinstein in the primaries, I'll make an exception in 2018.