Submitted by

dkmich

on Thu, 07/11/2019 - 8:09am
I think she is really Obama 2.0 no matter how hard she tries to be Bernie. She will tell you what you want to hear until elected.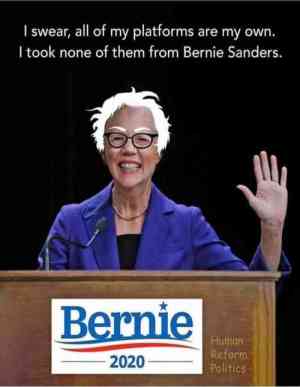 Here are 20 reasons I will never support Warren and this is just off the top of my head.