Tuesday Open Thread: the one flow
Submitted by

phillybluesfan

on Tue, 07/10/2018 - 5:00am
Fr. Richard Rohr invites us to ask ourselves what it would be like if we chose to follow Jesus, St. Francis, Gandhi, Dorothy Day, and many others in a lifestyle of simplicity and caring for those in need?
Charles Eisenstein imagines what this could look like ...

I foresee . . . the restoration of humanity to a sacred estate. . . . I foresee the fulfillment, and not the abdication, of the gifts of hand and mind that make us human. . . . We are given not only the world, but the breath of life and our capacity to create—for we are made "in the image" of the Creator itself. . . .

In nature, headlong growth and all-out competition are features of immature ecosystems, followed by complex interdependency, symbiosis, cooperation, and the cycling of resources. The next stage of human economy will parallel what we are beginning to understand about nature. It will call forth the gifts of each of us; it will emphasize cooperation over competition; it will encourage circulation over hoarding; and it will be cyclical, not linear.
Contemplation makes it almost inevitable that your politics is going to change, the way you spend your time is going to be called into question, and any smug or inferior social and economic perspective will be slowly taken away from you. When anyone meditates consistently, the things that we think of as our necessary ego boundaries—giving us a sense of our independence, autonomy, and private self-importance—fall away, little by little, as unnecessary and even unhelpful. This imperial "I," the self that most people think of as the only self, is not substantial or lasting at all. It is largely a creation of our own minds. Through contemplation, protecting this relative identity, this persona, eventually becomes of less and less concern. "Why would I bother with that?" the True Self asks.
If your prayer goes deep, invading your unconscious, your whole view of the world will change from fear to connection, because you don't live inside your fragile and encapsulated self anymore. In meditation, you are moving from ego consciousness to soul awareness, from being driven to being drawn.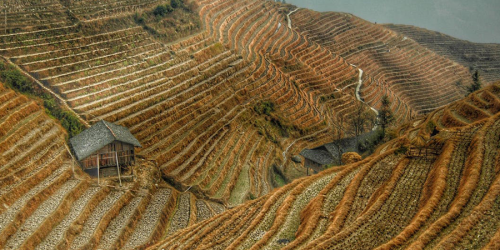 In 1925 - John T. Scopes, a science teacher in Tennessee, was charged with violating the state's Butler Act, which made it illegal to teach evolution in Tennessee schools. The trial was based on the charge he did unlawfully and willfully teach in Tennessee schools certain theories that deny the story of the divine creation of man as told in the Bible. He was found guilty on July 21st and received a $100 fine.

In 1962 - Telstar, the world's first communications satellite a privately sponsored space launch was launched into orbit . The Telstar communications satellite relays the first live transatlantic television signal and the worlds telephone call transmitted through space on July 23rd.

In 1985 - The Greenpeace ship Rainbow Warrior is sunk when French agents plant a bomb on the hull of the boat while docked in Auckland harbor, New Zealand. The Rainbow Warrior had been preparing for a protest voyage to the French nuclear test site in the South Pacific.

In 2019 - A 27 year old man from Spain was the first person to die of a fatal bull attack during the Pamplona running of the bulls in fourteen years.

In 2012 - The Episcopal Church has become the largest denomination in the US to bless same-sex relationships. During the church's general convention in Indianapolis, Indiana, nearly eighty-percent of the House of Deputies voted in favor of a thee year trial run of a same sex service to be called the "Witnessing and Blessing of a Lifelong Covenant," it had also been approved by the House of Bishops.