Trump, Sessions and Sanders - God Approves of Our Actions But it's the Democrats Fault
Submitted by

Big Al

on Sat, 06/16/2018 - 12:14pm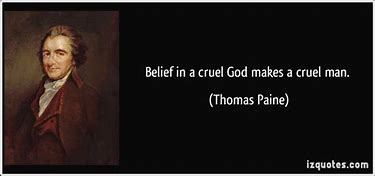 When fascism comes to America, it will be wrapped in the flag and carrying a cross." (attribution uncertain but face it, it's happening now)
The Attorney General of the United States of God Bless America, because God ONLY blesses America, has said that God him or herself has Blessed the practice of separating immigrant children from their parents.
Because God wrote the Bible, right?
"I would cite you to the Apostle Paul and his clear and wise command in Romans 13, to obey the laws of the government because God has ordained them for the purpose of order," he said. "Orderly and lawful processes are good in themselves and protect the weak and lawful."
I didn't see where he addressed putting those children in cages but I'd imagine the authority is somewhere in Psalms, or maybe Peter.
"Happy is he who repays you for what you have done to us / He who seizes your infants and dashes them against the rocks." Psalm 137

1 Peter 2:18: "Slaves, submit yourselves to your masters with all respect, not only to the good and gentle but also to the cruel."

http://www.msn.com/en-us/news/politics/sessions-cites-bible-to-defend-se...
Then there's this little factoid:
"It's fitting that Sessions turned to Romans 13. The text has a long track record of being used by Christians attempting to defend immoral public policy. In the 1850s, when slave masters paid preachers and public theologians to defend the plantation economy against abolitionists, Romans 13 was one of the most cited texts of slaveholder religion as well."
http://www.msn.com/en-us/news/us/bible-verse-sessions-used-to-defend-imm...
Oh those Christians, they're such sticklers for morality aren't they? Slavery, putting kids in cages, wars, torture, just obeying God ya know. Isn't there something in that book that talks about Making America Great Again?
White House Propaganda specialist, Sarah Huckabee Sanders, defended Sessions' assertion that God has approved of the administration's actions.
"I can say that it is very biblical to enforce the law. That is actually repeated a number of times throughout the Bible," she said. "It's a moral policy to follow and enforce the law."
Sorry God, but that's fucked up. Have you seen some of these laws?
I watched a short video of Sanders sparring with the press on this (can't find it now) and have to say, she sounded like a childish, petulant liar. To accompany the bizarre use of God to justify their actions she also repeatedly and nonsensically blamed the democrats.
"The separation of illegal alien families is the product of the same legal loopholes that Democrats refuse to close, and these laws are the same that have been on the books for over a decade, and the president is simply enforcing them," she said."
Make sense of that one. Their actions are just because God has approved of them however it's the democrats fault for making a law that God says they must obey.
That's the same bullshit Trump has been spouting and it's basically obfuscating lies. They're fucking liars, but what else is new. So was Obama and his crew, and on and on. It's Trump's "zero tolerance policy" that is the culprit. But it's all the same with God, he/she wants us to obey our government, evidently.
"The zero tolerance policy was announced on April 6. From April 19 to May 31, 1,995 children were separated from 1,940 adults, according to Homeland Security statistics obtained by The Associated Press. The figures are for people who tried to enter the U.S. between official border crossings.

Trump's repeated, but nonspecific references to a Democratic law appear to involve one enacted in 2008. It passed unanimously in Congress and was signed by Republican President George W. Bush. It was focused on freeing and otherwise helping children who come to the border without a parent or guardian. It does not call for family separation."
http://www.msn.com/en-us/news/factcheck/ap-fact-check-trump-assails-dems...
Of course for the whacked out sociopathic narcissist person that is "our" president, the act of separating children from their parents is a good negotiating tool against the democrats to get his and his supporters their WALL.
"President Trump has calculated that he will gain political leverage in congressional negotiations by continuing to enforce a policy he claims to hate — separating immigrant parents from their young children at the southern border, according to White House officials.

On Friday, Trump suggested he would not change the policy unless Democrats agreed to his other immigration demands, which include funding a border wall, tightening the rules for border enforcement and curbing legal entry. He also is intent on pushing members of his party to vote for a compromise measure that would achieve those long-standing priorities.

Trump's public acknowledgment that he was willing to let the policy continue as he pursued his political goals came as the president once again blamed Democrats for a policy enacted and touted by his own administration.

"The Democrats are forcing the breakup of families at the Border with their horrible and cruel legislative agenda," he tweeted. After listing his demands in any immigration bill, he added, "Go for it! WIN!"
http://www.chicagotribune.com/news/nationworld/ct-trump-immigration-bill...
This helps illustrate how ridiculous our political system has become under the two party rule. Two political parties, both representing different factions of the oligarchy/ruling class constantly bickering and blaming each other while invoking God as their authority. Logic and common sense go out the window replaced by near adolescent level arguments to justify increasingly brazen actions. Tell me, what is the biggest law breaker on the planet?
Ya, God Bless America, man.
FUBAR.