OT ~ Welcome to Saturday!
Submitted by

smiley7

on Sat, 02/09/2019 - 3:12am

Sit-a-while
on swinging porch
where tin-dippers and
sweet water
in cool touches
meet lips
from hand dug wells.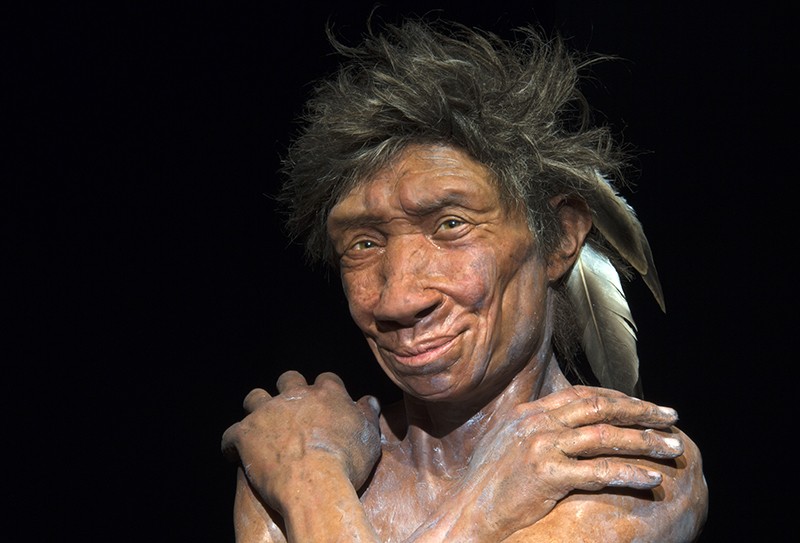 We have also discovered aspects of Neanderthal behaviour that indicate that they were not cognitively inferior to modern humans, as we once thought, and in fact had their own rituals and art ~ Clive Finlayson https://www.amazon.com/Smart-Neanderthal-Catching-Cognitive-Revolution/d...
Good morning good people,
A single cell becomes a complete organism in six pulsing minutes of timelapse
Today the sun was shining
so my neighbor washed her nightdresses in the river—
she comes home with everything folded in a basket,
beaming, as though her life had just been
lengthened a decade. Cleanliness makes her happy—
it says you can begin again,
the old mistakes needn't hold you back.
A good neighbor—we leave each other
to our privacies. Just now
she's singing to herself, pinning the damp wash to the line.
Little by little, days like this
will seem normal. But winter was hard:
the nights coming early, the dawns dark
with a gray, persistent rain—months of that,
and then the snow, like silence coming from the sky,
obliterating the trees and gardens.
Today, all that's past us.
The birds are back, chattering over seeds.
All the snow's melted; the fruit trees are covered with downy new growth.
A few couples even walk in the meadow, promising whatever they promise.
We stand in the sun and the sun heals us.
It doesn't rush away. It hangs above us, unmoving,
like an actor pleased with his welcome.
My neighbor's quiet a moment,
staring at the mountain, listening to the birds.
So many garments, where did they come from?
And my neighbor's still out there,
fixing them to the line, as though the basket would never be empty—
It's still full, nothing is finished,
though the sun's beginning to move lower in the sky;
remember, it isn't summer yet, only the beginning of spring;
warmth hasn't taken hold yet, and the cold's returning—
She feels it, as though the last bit of linen had frozen in her hands.
She looks at her hands—how old they are. It's not the beginning, it's the end.
And the adults, they're all dead now.
Only the children are left, alone, growing old.
A Warm Day ~ Louise Glück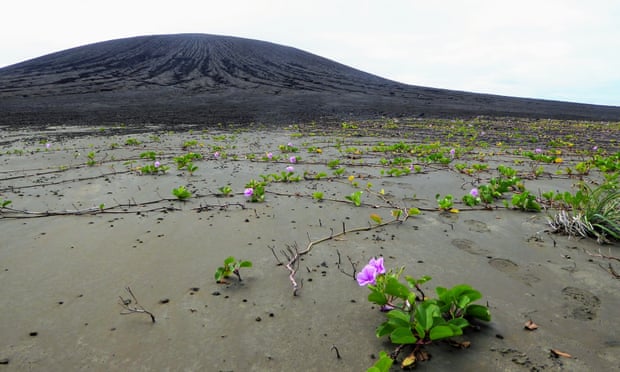 "Nasa scientists have landed for the first time on one of the world's newest islands, and discovered the three-year-old land mass is now covered in a sticky, mysterious mud, as well as vegetation and bird life.
"The volcanic island sprang up in the ocean surrounding Tonga three years ago, one of only three new islands to emerge in the last 150 years that have survived more than a few months." https://www.theguardian.com/science/2019/feb/05/mystery-mud-on-new-volcanic-island-baffles-nasa-scientists
In the sixty-three years
I have lived
some instants are electric:
the happiness of my feet
jumping puddles
six hours in Machu Picchu
the buzzing of the telephone
while awaiting my mother's death
the ten minutes it took
to lose my virginity
the hoarse voice
announcing the assassination
of Archbishop Romero
fifteen minutes in Delft
the first wail of my daughter
I don't know how many years yearning
for the liberation of my people
certain immortal deaths
the eyes of that starving child
your eyes bathing me in love
one forget-me-not afternoon
the desire to mold myself
into a verse
a cry
a fleck of foam.
Summing Up ~ Claribel Alegria


Evolving ...
Under the Volcano, bless you, rest in greatness, peace and love.
....
Wherever you are, have a wonderful day.