OT ~ Welcome to Saturday!
Submitted by

smiley7

on Sat, 01/19/2019 - 7:03am

Sit-a-while
on swinging porch
where tin-dippers and
sweet water
in cool touches
meet lips
from hand dug wells.


The drops of rain make a hole in the stone, not by violence, but by oft falling. ~ Lucretius
Good morning good people,
Can we pass up an opportunity to purchase a c99 get-away-retreat in Italy for a couple of bucks?
"Italian town puts dozens of homes on market for as little as €1."
Officials in Sambuca, in Sicily, seek to revive depopulated town – but there's a catch ...
Dozens of properties have been put up for sale in Sambuca, a hilltop town with stunning views across the Mediterranean island, for less than the price of a takeaway coffee.
The deal is a bid to revive an area that has undergone depopulation in recent years, with residents moving to bigger cities.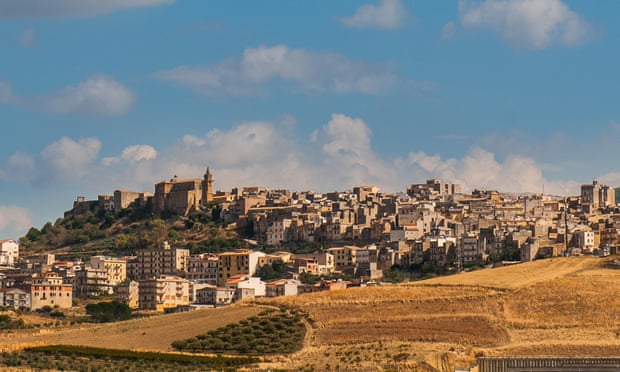 Sambuca, hum, love Sambuca, especially after dinner or did back in the city days.

"There is a catch, though – new owners must commit to refurbishing their property within three years, at a cost starting from €15,000 (£13,200), and will need a €5,000 security deposit. This will be returned once the refurbishment is complete.
"Sambuca is known as the 'city of splendor'," he added. "This fertile patch of land is dubbed the 'earthly paradise'. We're located inside a nature reserve, packed with history. Gorgeous beaches, woods and mountains surround us. It's silent and peaceful, an idyllic retreat for a detox stay." https://www.theguardian.com/world/2019/jan/17/italian-town-sambuca-sicil...

Heartfelt thank you for all the love and smiles, rest-in-peace, Carol.
"Laughter is much more important than applause. Applause is almost a duty. Laughter is a reward."

Is anybody out there?

"Scientists have spotted repeated blasts of radio signals coming from deep in space.

"The breakthrough is only the second time scientists have seen such a repeating radio burst. It both deepens the mystery and offers a potential opportunity to finally understand what might be throwing out the burst from a galaxy billions of light years away.

"Fast radio bursts have been speculated to be the result of everything from exploding stars to transmissions from aliens. But they have remained entirely mysterious, with little evidence at all of where they might be coming from.

"The flashes only last for a milisecond but they are flung out with the same amount of energy the sun takes 12 months to produce. https://www.independent.co.uk/life-style/gadgets-and-tech/news/radio-sig...
"Nature" is what we see—
The Hill—the Afternoon—
Squirrel—Eclipse— the Bumble bee—
Nay—Nature is Heaven—
Nature is what we hear—
The Bobolink—the Sea—
Thunder—the Cricket—
Nay—Nature is Harmony—
Nature is what we know—
Yet have no art to say—
So impotent Our Wisdom is
To her Simplicity.
~ Emily Dickinson

Wherever you are, hoping you've a marvelous day.