Mr. Trump, Tear Down this Wall!
Submitted by

Big Al

on Wed, 01/09/2019 - 6:25pm
A little story about walls.
I was stationed in West Germany in 1986, working for the Department of the Army as a civilian. My wife and I, along with our son, decided to take a trip to West/East Berlin in our new car.
We had just purchased a brand new 1986 Plymouth Caravan, a new "minivan" type vehicle in only it's third year of existence. We bought it from an Armed Forces auto dealer and had it shipped to where we lived. A nice dark blue with faux wood panels, it was pretty cool for the time and very few in West Germany had seen anything like it. Got lots of looks and comments like, "heh, look at those stupid Americans driving that weak ass van", only in German.
We had to get official permission to drive to West/East Berlin because it was in the middle of communist East Germany. We had to apply months in advance of our planned vacation to ensure we'd get approval on time. We got our permission and our instructions on how to drive to our destination.
Most older folks have heard of Checkpoint Charlie, the notorious militarized checkpoint between West Berlin and East Berlin. There were also Checkpoints Alpha and Bravo.
Checkpoint Alpha was where you crossed the East/West Germany border. That was located at Helmstedt, West Germany. We lived in Stuttgart so we had to travel on the autobahn about 350 miles to get there. We had to "show our papers" and listen to a briefing on traveling through East Germany to Checkpoint Bravo. The distance between Checkpoint Alpha or Helmstedt, to Checkpoint Bravo, or West Berlin, was about 170 kilometers (110 miles) along a walled or fenced highway through East Germany. You were not able to take any exits and were given a time limit for arriving at Checkpoint Bravo. I think it was around two hours. If you didn't show up in the allotted time, they would go out and find you, which was something certainly to be avoided.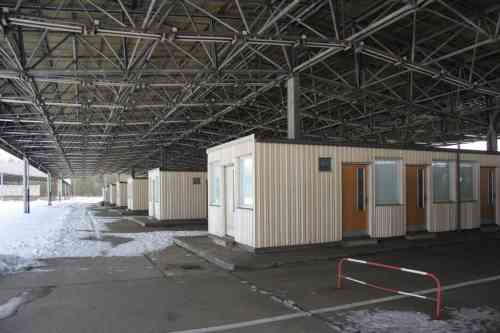 So our small American family in our brand new dark blue Dodge Caravan, after making sure we visited the bathroom, took off on our journey through communist East Germany. It would probably make a good plot for a new Vacation movie. I remember us towering above the tiny East German made cars and getting incredulous (or?) stares from the East German citizens as they watched this new minivan thing with obvious (oblivious?) Americans travel through their country with official U.S. government license plates. It was pretty weird. I don't think we were supposed to interact with the East German citizens, wave at them, whatever. I don't recall many smiles.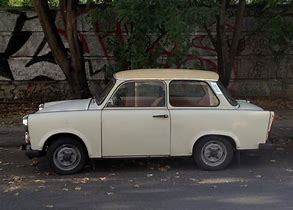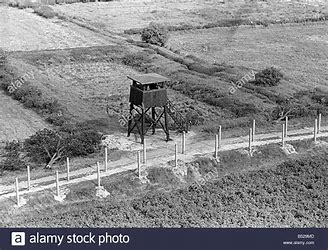 We got to Checkpoint Bravo without any problems, waited the appropriate time to get approved for crossing, and entered West Berlin as free people once again. What an exhilarating feeling when you've realized you've been freed from the grip of communist tyranny! Except when you remember you have to drive back.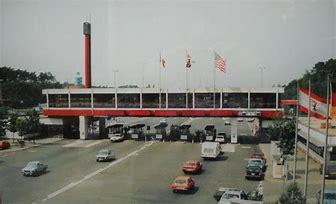 Once in West Berlin, we checked into our Armed Forces Recreation Center Hotel, a "to the victors go the spoils" former Hitler favorite that we could rent for dirt cheap. From there it was up to us when or whether we visited East Berlin. We did, going through Checkpoint Charlie, which was kind of like what we do in airports now, except without the electronics and scanners and brain wave detectors and, well, maybe it wasn't that bad.
The best way I can describe East Berlin, like communist Bratislava, Czechoslovakia which I also visited, is it was like walking into a black and white movie directed by George Orwell. The walls, the police, the military, the guns, the propaganda, the symbols, the looks, it was pretty creepy for naive Americans in a blue minivan.
Of course, now we're all used to that.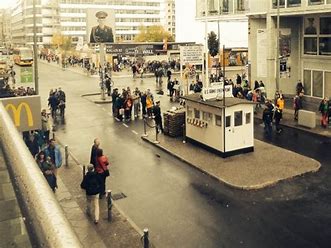 One thing about walls. It seems like eventually they all come down one way or another.