Hot Air Climate News Roundup
Submitted by magiamma on Thu, 08/22/2019 - 5:19am
Something to keep in mind…
The problem starts
with
extraction and transportation.
…
.
Living in Two Worlds: Capitalism Pretends All Is Well While the World Is Burning: An interview with Dahr Jamil Truth Out 8-20-19
Global capitalism demands we pretend all is well, while climate and political realities already reveal the end game we are living in. The U.S. government, along with many others in the western world, has lurched into overt authoritarianism, while climate chaos accelerates at a breakneck pace. How do we live in both worlds? In this column, each of us reflect on our own process of coping with this existential schism, in hopes that our experiences might be of some help in grappling with the grave dilemma we all share.

Capitalism is finally being scrutinized and targeted as a major contributor to the Climate Crisis…

Preventing A Climate Emergency: Is Capitalism The Problem Or Part Of The Solution?
Forbes 8-20-19
Data show that the ability of member states to meet or exceed their targets appears to be related to the role of stock markets in financing companies. In general, the higher the level of stock market capitalisation as a percentage of GDP, the further away from meeting its target that member state is likely to be. Put another way, different types of capitalism are better able to shift to renewables. Large stock markets and concentrations of institutional investors appear to impede the transition to a greener outlook.

Every single thing we consume can ultimately be traced back to extraction. Each step of the production process can be traced back to global resource extraction. Each year we consume the resources of one-and-a-half Earths…

The real cost of your clothes: These are the fabrics with the best and worst environmental impact
The Independent 8-19-19
According to The Waste and Resources Action Programme (WRAP) – a charity that works with governments, businesses and communities to improve resource efficiency – approximately £140m worth of clothing goes into landfill each year. .. To make a more informed decision, Fashion For Good – a global platform for sustainable fashion innovation – recommends judging the impact of materials on the basis of its "Five Goods Cradle-to-Cradle" concept which looks at how sustainability is integrated across the whole supply chain of a good or product.
.
---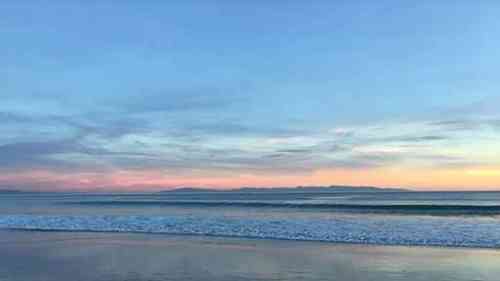 ~
GLOBAL CLIMATE STRIKE 20-27 SEPT
~
.
"This September, millions of us will walk out of our workplaces and homes to join young climate strikers on the streets and demand an end to the age of fossil fuels."
Our house is on fire — let's act like it. We demand climate justice for everyone.
"On September 20, 2019, Fridays for Future, the Youth Climate Strike movements, and all of our international friends and allies call for a global general strike.
Mark and add it to your calendar.
Workers everywhere, please: we are asking you to join us and walk away from a system that is destroying our planet and will threaten the survival of millions of people, plants, and animals within the next 10, 20, 30 years.
We don't feel like we have a choice: it's been years of talking, countless negotiations, empty deals on climate change and fossil fuel companies being given free rides to drill beneath our soils and burn away our futures for their profit.
Politicians and fossil fuel companies have known about climate change for decades. They have willingly handed over their responsibility for our future to profiteers whose search for quick cash threatens our very existence. This crisis is very real, and it cannot be ignored any longer.
Adults to join youth strikers across the world
"This is not a single-generation job. It's humanity's job. ... Let's all join together, with your neighbours, co-workers, friends, family and go out on to the streets to make your voices heard and make this a turning point in our history."
…
"You can talk to people in your workplace about why this is so important. Think about holding a meeting to discuss what action you can take. If you can, invite a school striker or climate activist. Be creative and imaginative. Tell your employer about the strength of feeling in support of backing the young people."
US Climate Strike
"On September 20, three days before the UN Climate Summit in NYC, young people and adults will strike all across the US and world to demand transformative action be taken to address the climate crisis. Millions of us will take the streets to demand a right to a future, and we're inviting you to 

#strikewithus
.
Find a strike near you to attend on September 20 on the map below. If you don't see an event in your area, organize one! We'll provide everything you need to get started in planning something in your community so no experience is necessary.


Whether you're 7 or 77, you're invited to join the movement."
.
---
---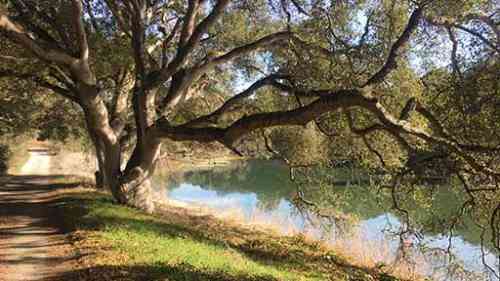 HOT AIR NEWS ROUNDUP

.

G-7 'counter-summit' protest mobilizes against inequality
AP
8-20-19
Protesters are beginning to set up camp on both sides of the border between France and Spain ahead of this year's G-7 summit of the world's major industrialized nations. They're calling it a "counter-summit" and have a packed schedule of conferences and workshops along the Basque coast to protest social and economic inequality, climate change, migration policies and other concerns. Sebastien Bailleul, a spokesman for the protesters, said Wednesday several thousand people are expected.
#PrayForAmazonia Goes Viral as Twitter Users Call Attention to 'International Emergency' of Fires Devastating Brazil's Rainforest
Common Dreams 8-20-19 h/t ggersh
The hashtag #PrayForAmazonia went viral on Tuesday as social media users attempted to draw the world's attention to the Amazon rainforest, which has been devastated for weeks by fires so intense they can be seen from space. According to Euro News, it is unclear whether the fires were caused by agricultural activity or deforestation. Both have accelerated rapidly under Brazilian President Jair Bolsonaro, who made opening the Amazon to corporate exploitation a key plank of his election campaign. Twitter users on Tuesday slammed the media for paying too little attention to the Amazon blazes, particularly given the essential role the rainforest plays in absorbing planet-warming carbon dioxide—a capacity that earned it the nickname "lungs of the world."
How Pope Francis inspired friars to start a sustainable farm near Baltimore
Yale Climate Connections 8-19-19
"He asked us to consider both the cry of the poor and the cry of the planet," says Franciscan Friar Michael Lasky. He says the message inspired him and his fellow friars to find a new use for 80 acres of land near Baltimore, Maryland. For years, they had leased it to a farmer who grew corn and soybeans using industrial methods that deplete soil nutrients and compact the earth. "I took a walk out into the middle of our farmland and it was like walking on concrete," he says. In Lasky's region, climate change is causing more heavy downpours and dangerous flooding. He says compacted soil makes the flooding worse because water runs off the fields rather than being absorbed into rich, fertile ground.
Icelanders Hold Funeral for Okjukull, Country's First Glacier to Die From the Climate Crisis
Common Dreams 8-19-19
About 100 people marched to the top of what used to be the Okjokull glacier, commonly called Ok, led by the country's president and a number of climate researchers who have warned that the loss of the glacier is a sign of things to come if world governments fail to stop the planet's temperature from warming. "The symbolic death of a glacier is a warning to us, and we need action," former Irish president Mary Robinson said at the event. Alongside a group of climate action advocates carrying signs reading, "Pull the emergency brake" and "Not OK," President Katrin Jakobsdottir, Robinson, and Icelandic geologist Oddur Sigurðsson helped to place a plaque on a formerly-icy rock, commemorating Okjokull.
Scientists Have Been Underestimating the Pace of Climate Change
Scientific American 8-19-19 h/t ggersh
Recently, the U.K. Met Office announced a revision to the Hadley Center historical analysis of sea surface temperatures (SST), suggesting that the oceans have warmed about 0.1 degree Celsius more than previously thought. The need for revision arises from the long-recognized problem that in the past sea surface temperatures were measured using a variety of error-prone methods such as using open buckets, lamb's wool–wrapped thermometers, and canvas bags. It was not until the 1990s that oceanographers developed a network of consistent and reliable measurement buoys. … But that's where the good news ends. Because the oceans cover three fifths of the globe, this correction implies that previous estimates of overall global warming have been too low. Moreover it was reported recently that in the one place where it was carefully measured, the underwater melting that is driving disintegration of ice sheets and glaciers is occurring far faster than predicted by theory—–as much as two orders of magnitude faster—–throwing current model projections of sea level rise further in doubt. These recent updates, suggesting that climate change and its impacts are emerging faster than scientists previously thought.
Plants could remove six years of carbon dioxide emissions -- if we protect them
EurekAlert 8-20-19
However, plant growth is not only due to CO2 concentrations, but relies on the availability of nutrients in the soil, particularly nitrogen and phosphorus. If the plants can't get enough nutrients, they will not grow more despite higher CO2 concentrations. Hundreds of experiments over the past few decades have tried to determine how much extra CO2 plants can take in before the availability of nutrients becomes limiting, but many have come up with different answers. Now, a group of 32 scientists from 13 countries have analysed all the previous experiments to come up with a global estimate of plants' ability to take in CO2. Their results show that globally plants can increase their biomass (organic material) by 12 percent when exposed to concentrations of CO2 predicted for the year 2100. This extra growth would draw enough CO2 from the atmosphere to cancel out six years of current human-induced emissions.
'Alarming' Report Uses NASA Satellite Data to Reveal World's Toxic Air Pollution Hotspots
EcoWatch 8-19-19
A new report by Greenpeace International pinpointed the world's worst sources of sulfur dioxide pollution, an irritant gas that harms human health. India has seized the top spot from Russia and China, contributing nearly 15 percent of global sulfur dioxide emissions. … Russia had the single worst polluting hotspot from its Norilsk smelter complex, followed by a power plant in South Africa. In fact, the Mpumalanga province in South Africa is home to 12 coal-fired power plants, which makes it the most toxic sulfur dioxide region hotspot in the world, according to a Greenpeace statement.
Climate Weekly: The "Basic" [countries] go back to basics
Climate Home News 8-16-19
A draft statement from environment ministers of Brazil, South Africa, India and China this week does not bode well. In a casual dismissal of Guterres' agenda, it ignores the call to raise ambition among the group, putting the onus on rich countries to meet their pre-2020 targets and stump up cash. … Basic host nation, Brazil has turned particularly hostile to multilateralism in general and climate cooperation in particular. First Germany and then Norway announced they would halt multimillion-dollar payments to the Amazon Fund, in light of president Jair Bolsonaro's moves to industrialise the rainforest. … UN chief António Guterres took a gamble when he set the bar for next month's Climate Action Summit in New York. His asks – no new coal plants from 2020 and carbon neutrality by 2050 – are firmly grounded in the science of holding global warming to 1.5C. But in setting a benchmark that only a handful of (mostly developed) countries are poised to meet, did he doom the summit to failure?
China and allies challenge UN chief's climate vision
Climate Home News 8-15-19
Emerging economies are calling on rich countries to meet their pre-2020 climate targets and ramp up climate finance, at a meeting in Brasilia. … Guterres wrote to every head of state last month, giving them a 7 August deadline to submit a "a brief summary or an indication of the plans" they intended to bring to his summit. These should include commitments to strengthen their national pledges under the Paris Agreement by 2020, he wrote. … Climate Home News asked a spokesperson for Guterres whether any Basic countries had met that deadline. At time of publication, there was no response.
All-in-one: New microbe degrades oil to gas
Science Daily 8-201-9
The tiny organisms cling to oil droplets and perform a great feat: As a single organism, they may produce methane from oil by a process called alkane disproportionation. Previously this was only known from symbioses between bacteria and archaea. Scientists have now found cells of this microbe called Methanoliparia in oil reservoirs worldwide.
The North Atlantic ocean current, which warms northern Europe, may be slowing
Yale Clinate Connections 8-15-19
As the Greenland ice sheet melts, large volumes of fresh water enter the North Atlantic and freshen the very salty sea water, slowing the "pump," Jorgen Peder Steffensen of the University of Copenhagen explains in the video, produced for Yale Climate Connections by independent videographer Peter Sinclair of Midland, Michigan. "That would make it terribly cold in Denmark, where I come from," Steffensen says. "In principle, there's no reason why Earth could not get warmer but still northern Europe and North America could get cold. Still, that area is not large compared to the global area." Melting ice from Greenland largely explains the freshening North Atlantic, Box agrees. "We are 50 to a hundred years ahead of schedule with the slowdown of this ocean.
.
The demand for luxury shellfish is polluting the ocean with plastic
The Narwhal 8-19-19
One of the main plastic polluters — shellfish aquaculture — continues to threaten marine ecosystems. Coastal British Columbia is rugged and jagged. Its drowned fjords are home to wild salmon and the ecosystems that depend on them. Tucked away between Vancouver and Denman islands is Baynes Sound, a serene inland sea, home to sea mammals, globally important duck and bird populations, and a biological diversity unmatched along our coast. So unique is this ecosystem that, 20 years ago, the Department of Fisheries and Oceans (DFO) recommended regions within this area be set aside as protected areas. Threats to the sound include increased tourism, urbanization and an-as-yet-unregulated seaweed harvest. The greatest threat, however, is an expanding shellfish industry that provides a continual source of plastics to the sound.
An Alaskan Voyage to Track Ocean Acidification
Hakai 8-19-19
Since the late 1970s, the MV Columbia has ushered passengers traveling with cars and kayaks between Bellingham, Washington, and Skagway, Alaska, along a 1,600-kilometer route through the Inside Passage—the misty, island-dotted coastal region from Puget Sound to the Alaska Panhandle. And for the past two years, the ship has performed a new role. Every three minutes while at sea, the vessel has recorded the ocean's vitals—its temperature, salinity, dissolved oxygen content, and carbon dioxide concentration—to keep tabs on ocean acidification. On the open ocean, scientists have been measuring those parameters for decades. But in many remote nearshore regions, little data, if any, exists to indicate what's happening to coastal ecosystems as oceans become increasingly acidic. This data is of vital importance, especially for Alaska's burgeoning shellfish industry.
Climate change may change the way ocean waves impact 50% of the world's coastlines
PHYS ORG 8-20-19
Similarly, waves traveling from a slightly altered direction (suggested to occur over 20% of global coasts) can change how much sand they shunt along the coast—important considerations for how the coast might respond. Infrastructure built on the coast, or offshore, is sensitive to these many characteristics of waves. While each of these wave characteristics is important on its own, our research identified that about 40% of the world's coastlines are likely to see changes in wave height, period and direction happening simultaneously.
.
LEGISLATION, ELECTIONS & POLICY
.
Norway Freezes $33.2M Transfer to Brazil's Amazon Fund Amid Deforestation 'Surge'
EcoWatch 8-19-19
Norway has been the main donor (94 percent) to the Amazon Fund, followed by Germany (5 percent), and Brazil's state-owned oil company, Petrobrás (1 percent). Over the past 11 years, the Norwegians have made, by far, the biggest contribution: R$3.2 billion ($855 million) out of the total of R$3.4 billion ($903 million). Up till now the Fund has approved 103 projects, with the dispersal of R$1.8 billion ($478 million). These projects will not be affected by Norway's funding freeze because the donors have already provided the funding and the Brazilian Development Bank is contractually obliged to disburse the money until the end of the projects. But there are another 54 projects, currently being analyzed, whose future is far less secure.
Mayor of London's Plans for an Electric Revolution to beat air pollution | Fully Charged h/t lookout
.
In-depth article…

Government Delays First Big U.S. Offshore Wind Farm. Is a Double Standard at Play?
Inside Climate News 8-19-19
Then the process slowed down, first in July when BOEM notified developers that there would be a delay, and then the announcement last week that the office was expanding its review. One of the key changes this winter and spring was a shift in leadership of the Department of the Interior, which oversees BOEM. Interior Secretary Ryan Zinke, who had made public statements supporting offshore wind energy, resigned amid ethics probes, and David Bernhardt, a former oil industry lobbyist, took over.

Excellent. Worth reading…

We Can't Confront Climate Change While Lavishly Funding the Pentagon
Truthout 8-18-19
In fact, the total number of heat-strokes and cases of heat exhaustion suffered by active-duty service members rose by 60 percent between 2008 and 2018 (from 1,766 to 2,792). Forty percent of these incidents occurred in the Southeastern United States. … Although the Pentagon both believes in climate change and is actively planning for it, the Defense Department has been criticized for failing to properly adjust to these new, climate-stoked "black flag" conditions. It's perplexing because the sun-baked Southeast is home to many of the 46 bases the Defense Department currently identifies as "threatened by climate change." … When we talk about the U.S. as the "world's policeman," much of the beat Uncle Sam walks is paved with oil. The Persian Gulf, the Niger River Basin Region of Africa, the Horn of Africa, the South China Sea, Central Asia, Venezuela and Libya are all places of U.S. "national interest" because U.S. policymakers are really interested in preserving the dominant role of hydrocarbons in the global economy.
What Would a City-Level Green New Deal Look Like? Seattle's About to Find Out
Inside Climate News 8-15-19
City leaders launched Seattle on the path to a Green New Deal this week, passing a resolution that starts laying out an ambitious plan for how the city can cut its greenhouse gas emissions in ways that protect the climate and improve the lives of its residents. It's a nonbinding resolution, and like the national Green New Deal manifesto that's being promoted by Democrats in Congress, presidential hopefuls and the young activists in the Sunrise Movement, it's still mostly aspirational. But it begins to sketch out a roadmap for Seattle's future as the city tries to both adapt to climate change and cut emissions in line with what the world's scientists say is needed. The resolution envisions free public transit, a limit on new fossil fuel construction, 100 percent electric vehicles for ride sharing, and an infrastructure plan that takes sea level rise into account, among other ideas.
Oil Lobbyist Touts Success in Effort to Criminalize Pipeline Protests, Leaked Recording Shows
The Intercept 8-19-19
In an audio recording obtained by The Intercept, the group concedes that it has been playing a role behind the scenes in crafting laws recently passed in states across the country to criminalize oil and gas pipeline protests, in response to protests over the Dakota Access pipeline. The laws make it a crime to trespass on public land used for "critical infrastructure," impose a fine or prison time for violators, and hold protesters responsible for damage incurred during the protest. Many of the laws also carry heavy fines to groups and individuals who support such demonstrations.
'We have a biodiversity crisis': feds announce $175 million for new conservation projects
The Narwhal 8-19-19
Indigenous-led initiatives in Clayoquot Sound and the Sacred Headwaters region are among 68 conservation projects across Canada to receive $175 million in new federal funding, Environment Minister Catherine McKenna announced in Victoria on Monday at an oceanside event crashed by a dozen shouting protesters. McKenna also announced an additional $4.3 million for 49 projects to protect species at risk of extinction, including a project in the district of Oak Bay to support the recovery of 14 at-risk plant species in Uplands Park, such as the rare bearded owl-clover and water-plantain buttercup. "We have a biodiversity crisis and we're losing species — animals, nature, plants,"
.
THE ARCTIC
.
Beyond Climate Tipping Points: Greenhouse Gas Levels Exceed the Stability Limit of the Greenland and Antarctic Ice Sheets
Global Research 6-25-19
As the glacial sheets disintegrate, cold ice-melt water flowing into the ocean ensue in large cold water pools, a pattern recorded through the glacial-interglacial cycles of the last 450,000 years , manifested by the growth of cold regions in north Atlantic Ocean south of Greenland and in the Southern Ocean fringing Antarctica (Figures 3 and 4).  The warming of the Arctic is driven by the ice-water albedo flip (where dark sea-water absorbing solar energy alternate with high-albedo ice and snow) and by the weakening of the polar boundary and jet stream. Penetration of Arctic-derived cold air masses through the weakened boundary results in extreme weather events in North America, Europe and northern Asia, such as the recent "Beast from the East" event. Warming of +3oC to +4oC above pre-industrial levels, leading to enhanced ice-sheet melt, would raise sea levels by at least 2 to 5 meters toward the end of the century, and likely by 25 meters in the longer term.

MMG Limited, a mining company controlled by the Chinese government, praised the public investment in Arctic infrastructure as biologists sounded the alarm about impacts on a dwindling caribou herd…

Canadian taxpayers on hook for $61 million for road to open up mining in Arctic
The Narwhal 8-15-19
A proposed road connecting Yellowknife to the Arctic Coast — cutting deep into caribou calving grounds while crossing 640 kilometres of thawing permafrost — has leapt closer to reality, with $61.5 million in new funding pledged this week from the federal government and the government of the Northwest Territories. The road, first proposed in 2012 by MMG Limited, a multinational mining corporation whose major shareholder is the Chinese government, aims to open up remote areas to mining that would otherwise be too expensive to reach. So far, only small pockets of land close to Yellowknife and existing highways have been economically available for most mining.
Researchers explore how Antarctic ice sheets will respond to climate change and global sea level rise
PHYS ORG 8-15-19
"Our main findings are that ocean and atmosphere warming are the primary controls on the major glacial retreat that took place in the Ross Embayment since the last ice age. "But significantly, our modeling showed that the dominance of these two controls in influencing the ice sheet was different at different times, with melting from underneath the Ross Ice Shelf due to ocean warming becoming the main driver of ice sheet retreat over time," he says. … "This all goes back to the question of sea level rise and how the processes, that have affected the Antarctic Ice Sheet through its history, will continue to affect global sea level. The past really is the key to the future," he says.
.
FOSSIL FUELS
.
Report: 'No Evidence that Fracking Can Operate without Threatening Public Health'
Global Research 8-15-19
The research has been piling up for years, and the verdict is clear, the authors conclude: Fracking isn't safe, and heaps of regulations won't help (not that they're coming, anyway). "Across a wide range of parameters, from air and water pollution to radioactivity to social disruption to greenhouse gas emissions, the data continue to reveal a plethora of recurring problems and harms that cannot be sufficiently averted through regulatory frameworks," write the eight public health professionals, mostly doctors and scientists, who compiled the compendium. "There is no evidence that fracking can operate without threatening public health directly and without imperiling climate stability upon which public health depends." The research collected and summarized is wide-ranging and includes the harms not just from drilling and fracking, but the long tail of the process, including compressor stations and pipelines, silica sand mining, natural-gas storage, natural-gas power plants, and the manufacturing and transport of liquefied natural gas. … There's also mounting evidence about harms to wildlife from various elements of the process, including toxic water, habitat destruction, light and noise pollution. For example, infrastructure like compressor stations caused populations of grassland songbirds in Canada to decline. Water fleas, a key part of the aquatic food web, are imperiled by small amounts of fracking fluid in waterways. And that's just the tip of the iceberg: At more than 350 pages with 1,400 footnotes linking to pertinent research, there's a lot to uncover in the compendium.

What are the downsides to this…

Scientists extract hydrogen gas from oil and bitumen, giving potential pollution-free energy
PHYS ORG 8-19-19
Scientists have developed a large-scale economical method to extract hydrogen (H2) from oil sands (natural bitumen) and oil fields. This can be used to power hydrogen-powered vehicles, which are already marketed in some countries, as well as to generate electricity; hydrogen is regarded as an efficient transport fuel, similar to petrol and diesel, but with no pollution problems. … "This technique can draw up huge quantities of hydrogen while leaving the carbon in the ground. When working at production level, we anticipate we will be able to use the existing infrastructure and distribution chains to produce H2 for between 10 and 50 cents per kilo. This means it potentially costs a fraction of gasoline for equivalent output". This compares with current H2 production costs of around $2/kilo. Around 5% of the H2 produced then powers the oxygen production plant, so the system more than pays for itself.
Offshore oil and gas rigs leak more greenhouse gas than expected
PHYS ORG 8-15-19
A survey of offshore installations extracting oil and natural gas in the North Sea revealed far more leakage of methane, a powerful greenhouse gas, than currently estimated by the British government, according to a research team led by scientists from Princeton University. Using a laser-based instrument mounted on small fishing boats, the researchers estimated methane emissions from eight North Sea production platforms off the coasts of England and Scotland. Contrary to current expectations, they found that all the sampled offshore installations leaked even when they were not conducting operations expected to cause methane emissions. On average, methane leakage occurring during normal operations more than doubles each installations' reported emissions to the U.K."s National Atmospheric Emission Inventory.
Big Oil Can't Fight the 'Irresistible' Rise of Electric Vehicles — Report
Desmaog 8-16-19
The days of oil as a fuel for cars, whether petrol or diesel, are numbered — because the economies offered by wind and solar energy and other cheap renewables, combined with electric vehicles, are irresistible, a French bank says.BNP Paribas Asset Management calculates that oil majors like Exxon, BP and Shell will have to produce petrol from oil at $10 a barrel (the current price is $58) to compete with electricity on price, while for diesel, it says, oil can cost no more than $19 a barrel. … Each year the oil majors have to make such decisions about fields which need to be added to production to replace the 10% annual decline in the yield from old fields, leaving them working 10 years in advance. By the bank's calculations, unless the new oil can be brought on stream at $10 a barrel or less, the oil companies will have to sell petrol and diesel at a loss to compete on price with electric cars running on renewables. Investment decisions made now on the basis of an oil price of $60 a barrel risk creating assets that cannot be sold profitably and would have to be left in the ground.
How plastics contribute to climate change
Yale Climate Connections 8-20-19
In 2015, Texas A&M graduate student Christine Figgener recorded a video of her colleagues removing a straw lodged in a turtle's nostril. The video went viral, inspiring people to take action. Since then, "skip the straw, save a turtle" has become a slogan for people determined to decrease their plastics use. But critics say the marine impact of plastics is only part of the problem. "Plastic pollution is not just an oceans issue. It's a climate issue and it's a human health issue," said Claire Arkin, communications coordinator for the Global Alliance for Incinerator Alternatives, a global network aiming to reduce pollution and eliminate waste incineration. … The "Hidden Costs" report suggests that a transition toward "zero waste" – the conservation of resources through responsible production, consumption, reuse, and recovery of materials without incineration or landfilling – is the best path to reduce emissions. But getting there would require a huge cultural shift and a makeover for each step in a product's life cycle. "When people think about plastics, they really don't tend to think about the beginning of its life cycle. And the beginning of its life cycle really begins with oil and gas development," said Matt Kelso, manager of data and technology at FracTracker Alliance, a nonprofit that addresses extraction concerns in the United States. He co-authored the extraction and transport section of the report.
Did North Dakota Regulators Hide an Oil and Gas Industry Spill Larger Than Exxon Valdez?
Desmog 8-19-19
But a whistle-blower has revealed to DeSmog the incident is actually on par with the 1989 Exxon Valdez oil spill in Alaska, which released roughly 11 million gallons of thick crude. The Garden Creek spill "is in fact over 11 million gallons of condensate that leaked through a crack in a pipeline for over 3 years," says the whistle-blower, who has expertise in environmental science but refused to be named or give other background information for fear of losing their job. They provided to DeSmog a document that details remediation efforts and verifies the spill's monstrous size. "Up to 5,500,000 gallons" of hydrocarbons have been removed from the site, the 2018 document states, "based upon an…estimate of approximately 11 million gallons released." Garden Creek is operated by the Oklahoma-based oil and gas service company, ONEOK Partners, and processes natural gas and natural gas liquids, also called natural gas condensate, brought to the facility via pipeline from Bakken wells. Neither the National Oceanic and Atmospheric Administration (NOAA), which monitors coastal spills, nor the Environmental Protection Agency (EPA) could provide records to put the spill's size in context, but according to available reports, if the 11-million-gallon figure is accurate, the Garden Creek spill appears to be among the largest recorded oil and gas industry spills in the history of the United States.
.
WEATHER
.
Japan hit with Biblical amounts of rain! Total rainfall could surpass 1200 mm (47 inches) in 24 hours which is more than 10 times their August average
The Big Wobble 8-15-19
NASA satellite catches a wide-eyed Typhoon Krosa:
• 1,200 millimetres is more than 10 times the average Japanese rainfall for August and in ft and inches, weighs in at nearly 4ft or 47 inches, which of course is well over 1 metre.
• Krosa is the third storm to hit Japan in only 10 days after super typhoon Lekima hit late last week and typhoon Francisco made landfall on Aug 6.
• At least 200 people have died and a further 40,000 hospitalised from confirmed or suspected heatstroke this summer 
Authorities warned the total rainfall in some areas could surpass 1200 mm (47 inches) in 24 hours to Friday morning and advised some 584,100 people to evacuate as some rivers were verging dangerously close to flood stage.
Extreme climate change has arrived in America
Washington Post 8-13-19 h/t smiley
Nationwide, trends are clear. Starting in the late 1800s, U.S. temperatures began to rise and continued slowly up through the 1930s. The nation then cooled slightly for several decades. But starting around 1970, temperatures rose steeply. At the county level, the data reveals isolated 2-degree Celsius clusters: high-altitude deserts in Oregon; stretches of the western Rocky Mountains that feed the Colorado River; a clutch of counties along the northeastern shore of Lake Michigan — home to the famed Sleeping Bear Dunes National Lakeshore near Traverse City. Along the Canadian border, a string of counties from eastern Montana to Minnesota are quickly heating up. The topography of warming varies. It is intense at some high elevations, such as in Utah and Colorado, and along some highly populated coasts: Temperatures have risen by 2C in Los Angeles and three neighboring counties. New York City is also warming rapidly, and so are the very different areas around it, such as the beach resorts in the Hamptons and leafy Westchester County.
Climate change and plastic blamed for the death of more than 200 people and more than a million displaced due to monsoon rains in India
The Big Wobble 8-14-19
Hundreds of people have been killed in different parts of India and hundreds of thousands have been displaced after monsoon rains battered several states. Maharashtra, Karnataka and Kerala are among the worst-hit states. In Kerala, which is still recovering from the worst deluge in a century last year, 85 people have been killed since last week due to floods.250 thousand people are in relief camps. Karnataka Chief Minister BS Yediyurappa is in flood-hit Shivamogga district today, one of the worst-affected areas of the state. Seasonal monsoon rains from June to September are a crucial lifeline for agrarian Indian society, delivering 70 per cent of the country's rainfall, but they also bring in their wake, death and destruction every year.

Warmest upper levels on record for southwest Alaska possible this week. Go read the whole article. Lots of info…

Bizarre Happenings in the Far North: Lightning, Tropical Moisture, and More
Category Six 8-14-19
The upper-level ridging that's scrunched Alaskan weather features north of their usual locations will peak later this week, in what could bring unprecedently warm air at upper levels. The 500-millibar pressure level—about midway up through the atmosphere's mass—rises and falls as the atmosphere below it warms and cools. Typically in August, the 500-mb surface is located about 562 decameters (18,400 feet) above Alaska. But by Thursday and Friday, both the GFS and European models are projecting that the 500-mb heights will soar to at least 590 dm, and perhaps above 594 dm, from southwest Alaska and the far northern Gulf of Alaska into the southeast Bering Sea.
Heatwaves longer, more deadly even in a 2C world
PHUS ORG 8-19-19
With one degree of warming since pre-industrial times so far, extreme weather of this kind has already become more intense, with a single heatwave in 2003 leading to 70,000 excess deaths in Europe alone. But the new study, published in the journal Nature Climate Change, is the first to quantify how much longer such events are likely to last if temperatures rise another degree. "We could see a significant shift in summer weather conditions," said lead author Peter Pfleiderer, a doctoral researcher at Humboldt University in Berlin. "Extreme weather would become more persistent—hot and dry periods, as well as consecutive days of heavy rain would all get longer." Even small increases in the duration of extreme weather events can have devastating impacts on human health, food production, biodiversity and even economic growth.
.
HEALTH
.
Good Read…

How the climate emergency could lead to a mental health crisis
The Guardian 8-13-19
Alongside these more specialised-sounding terms we also have the more self-explanatory "ecological grief" and even the idea of a kind of post-traumatic stress linked to the state of the planet. This last idea might sound strange – how can it be post-traumatic when the worst is yet to come? Can you be traumatised by something that's still happening or even, according to some, might not happen at all?
.
---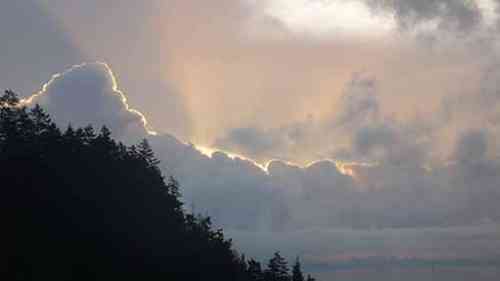 ADAPTION AND RESILIENCE
.
Food after oil: how urban farmers are preparing us for a self-sufficient future
The Guardian
8-18-19
Back in 2009, the city council and a sustainability group, Bristol Green Capital Partnership, commissioned a report on what might happen to the city if the world began to run out of oil. One of the most alarming revelations was that the food supply, utterly dependent on cheap oil and gas for growing and transportation, could be severely depleted, which in turn could lead to a breakdown of law and order. In response, the NHS commissioned a report exploring Bristol's food system in more depth, and the council helped set up a food policy council to produce a plan based on its findings.
Compost key to sequestering carbon in the soil
EurekAlert 8-14-19
By moving beyond the surface level and literally digging deep, scientists at the University of California, Davis, found that compost is a key to storing carbon in semi-arid cropland soils, a strategy for offsetting CO2 emissions. For their 19-year study, published in the journal Global Change Biology, scientists dug roughly 6 feet down to compare soil carbon changes in conventional, cover-cropped and compost-added plots of corn-tomato and wheat-fallow cropping systems. They found that: • Conventional soils neither release nor store much carbon, • Cover cropping conventional soils, while increasing carbon in the surface 12 inches, can actually lose significant amounts of carbon below that depth, • When both compost and cover crops were added in the organic-certified system, soil carbon content increased 12.6 percent over the length of the study, or about 0.07 percent annually. That's more than the international "4 per 1000" initiative, which calls for an increase of 0.04 percent of soil carbon per year. It is also far more carbon stored than would be calculated if only the surface layer was measured.
Architectural History Offers Clues to Low-Carbon Relief from the Heat
Climate Change News 8-15-19
The Hawa Mahal, a striking five-story palace in Jaipur, India, dates back to 1799, long before the invention of air conditioning.  Built for use during the hot summer months, when local temperatures can climb well over 100 degrees Fahrenheit, it features dozens of enclosed balconies whose diminutive window openings direct a cooling breeze into the building's interiors – hence the building's translated name, "Palace of the Winds."   The balconies also minimize the amount of surface area directly exposed to the sun, preventing heat from building up indoors.
.
---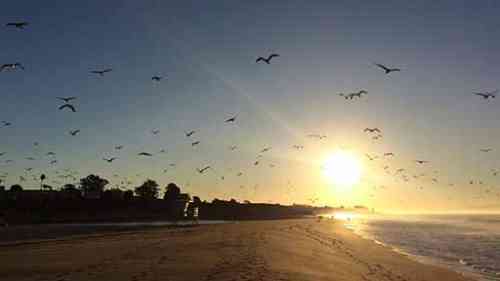 WILDLIFE & THE ENVIRONMENT
.
Tools to help manage seagrass survival
Science Dialy 8-19-19
A new QUT-led study has developed a statistical toolbox to help avoid seagrass loss which provides shelter, food and oxygen to fish and at-risk species like dugongs and green turtles. … Seagrasses are a critical habitat that have been declining rapidly globally. Led by statistical data researcher and lecturer Dr Paul Wu, from QUT's School of Mathematical Sciences, the study identified and analysed factors that drove variations in a global seagrass dredging case study. "Real world ecosystems like seagrasses are dynamic and ever changing," Dr Wu said. "Successful implementation of any seagrass management plan requires effective, efficient and timely monitoring and adaptation to changing circumstances."

Go check out the pictures…

Raising Giants
Hakai 8-19-19
To accelerate the breeding of giant clams in the lab, University of the Philippines Marine Science Institute researchers inject them with the hormone serotonin, which rapidly triggers the release of clam sperm, seen here, and the release of eggs minutes later. The mass release of gametes is called broadcast spawning. The medium-sized clams in this video are about 20 years old and were brought from the ocean nursery into the marine lab's hatchery especially for this occasion. After the gametes have been collected, the clams will be returned to the ocean. Lala Grace Calle, a graduate student at Bolinao who monitors the clams once they are transplanted into the ocean, explains that giant clams have lengthy life spans that involve a sex change.
Dolphin Mom Adopts a Calf From a Different Species | Nat Geo Wild h/t smiley


.
Forest study shows how plants adapt to rising carbon dioxide
PHYS ORG 8-16-19
Studies of the world's tropical forests have pinpointed how much water plants put back into the atmosphere compared to how much carbon they take up, with lower rainfall linked to increased efficiency. … The researchers conclude that some drier conifer forests are acclimating two to three times faster to rising carbon dioxide than wetter, conifer forests, meaning they are more efficient in their water use.
The Great Basin's fresh water is drying up, threatening young waterbirds
Yale Climate Connections 8-15-19
Every year, millions of waterbirds swoop into the wetlands of the Great Basin, a region that spans Nevada and parts of neighboring states. "I think of it as a mosaic of wetlands, where some are freshwater, some are saline, and then there are three or four that are hypersaline, which is they're saltier than the ocean," says Susan Haig of Oregon State University. The saltwater lakes provide abundant food for adult birds. However, baby chicks depend on fresh water because they cannot tolerate salt yet. But freshwater areas are drying up as the climate warms.
Paralytic Shellfish Poisoning Meets Its Match
Hakai 8-19-19
Every summer, warm waters bathe the west coast of the United States, Canada, and other parts of the world in toxic algae. Particularly frightening are dinoflagellates in the genus Gonyaulax, Alexandrium, Gymnodinium, and Pyrodinium, which secrete saxitoxin, one of the world's most lethal neurotoxins. Shellfish swallow saxitoxin and concentrate it in their bodies so readily that eating just one saxitoxin-laden mussel can cause paralysis and even death. Despite government warnings, people are poisoned every year by mussels they've gathered and eaten—as are birds, whales, and seals. But algae eaters—including shellfish, pufferfish, and freshwater frogs—remain blissfully unaffected.
Mussels, 'super-filters' that can help beat water pollution
PHYS ORG 8-19-19
The mussel is the hoover of the sea, taking in phytoplankton for nourishment along with microplastics, pesticides and other pollutants—which makes it an excellent gauge. One day, it may also be pressed into service to cleanse water. "It's a super-filter in the marine world, filtering up to 25 litres of water a day," says marine biologist Leila Meistertzheim. "It's a real model of bioaccumulation of pollutants generally speaking." As they pump and filter the water through their gills in order to feed and breathe, mussels store almost everything else that passes through—which is why strict health rules apply for those destined for human consumption. Like canaries in a coal mine, mussels have long been used as "bio-indicators" of the health of the seas, lakes and rivers they inhabit.
Could the Climate Crisis Spell the End for Maine Lobster?
EcoNews 8-20-19
The Gulf of Maine is setting frequent temperature records and warming faster overall than 99 percent of the world's oceans, due in large part to climate change. Meanwhile, its lobster population skyrocketed by 515 percent between 1984 and 2014. In 1990, for example, lobster landings in Maine totaled 28 million pounds. Ten years later that figure was up to 57 million pounds. And in every year since 2011, the take has exceeded 100 million pounds, peaking at 132.6 million pounds in 2016 and turning lobster into a half-billion-dollar industry for the state. Fishermen like Porter have been reaping the benefits of the boom, but he's right — as the Gulf of Maine's waters inevitably continue to warm, lobster populations will almost certainly decrease.
Global change is triggering an identity switch in grasslands
Science Daily 8-20-19
Since the first Homo sapiens emerged in Africa roughly 300,000 years ago, grasslands have sustained humanity and thousands of other species. But today, those grasslands are shifting beneath our feet. Global change -- which includes climate change, pollution and other widespread environmental alterations -- is transforming the plant species growing in them, and not always in the ways scientists expected, a new study has revealed.
.
---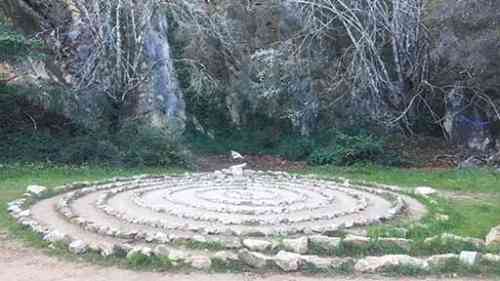 PROTESTS • EXTINCTION REBELLION • RESISTANCE
.
Climate strike organizers pledge to "turn up the heat" and demand global action
Salon
8-20-19
The strike is being organized amid increasingly dire news and predictions about the climate crisis. The U.S. agency NOAA reported last week that July 2019 was the hottest month on record, with scientists cautioning that warming will get worse unless fossil fuel emissions are drastically reduced. On Sunday, Icelanders held a funeral for the country's first glacier to be entirely lost due to the warming of the planet. … In addition to the global climate strike on the 20th, during the Week of Action from Sept. 24 to 28, organizers will hold protests targeting specific fossil fuel companies and projects, teach-ins, people's assemblies and other events.
Fridays for Future
.
After a Year of Strikes Can Fridays for Future Maintain Momentum?
EcoWatch 8-19-19
"These young people feel attached to each other, they feel that their future is in danger," he told DW, adding that the movement grew up less through social media platforms than in the classroom. Sommer's Fridays For Future paper that was released this week includes evidence that most participants found out about the protests through word of mouth, not Twitter or Facebook. And while some political groups have supported and tried to influence the movement that has been credited with helping Green parties get their highest vote at the European elections in May, Sommer said the strikes are managed through school councils, not political parties. In this way, they have been able to appeal to a broad church by being politically non-partisan. "A year ago, would anyone have believed that there would be a movement like this," a German Fridays For Future activist who is simply known as Simon, told DW.
.
Greta Thunberg
.
Fly once—or drive for a year

Greta Thunberg Is Shunning Trans-Atlantic Flights. Should You?
Fortune 8-15-19
It may be an extreme option, but to really rein in your carbon footprint (or, in Thunberg's case, to maintain your credibility as a climate activist), the answer is, in fact—yes. So much so, that even climate scientists are trying to do it, too. "I swear I had the idea before her!" says Kimberly Nicholas, an associate professor at the Lund University Centre for Sustainability Studies, in Lund, in Sweden. "She always beats me!" Nicholas, an admirer of Thunberg's, is only being partially tongue-in-cheek: the Californian moved to Sweden in 2010 and stopped taking flights within Europe in 2012 after "finally facing the cognitive dissonance I was having about flying to [climate change] conferences." … lying is nearly always the most carbon-intensive way to travel, relative to cars, buses, or trains. Exact comparisons to other forms of transport vary, but the difference—particularly compared to rail travel—tends to be one of magnitude.

Follow Greta's trip…

Press Release: Greta Thunberg sets sail for USA onboard zero-emission race boat
Global Climate Strike h/t lookout
Malizia II, outfitted with solar panels and underwater turbines for electricity, will measure ocean CO2 levels along the way.
Greta Thunberg set sail for America from Plymouth, UK, this afternoon at 3pm BST. She will make the two-week crossing on board zero-emission race boat Malizia II, captained by Boris Herrmann and team founder Pierre Casiraghi. You will be able to follow the journey via a live tracker online at both www.borisherrmannracing.com and www.team-malizia.com.
.
Extinction Rebellion
.
JOIN XR USA: on their website
.
XR NEWSLETTERS & EVENTS: on their website
.
XR USA: on YOUTUBE
.
Extinction Rebellion plans more mass disturbances
BBC 8-16-19
Roger Hallam, the co-founder of the environmental campaign group Extinction Rebellion says more disturbances are planned for London. "This October thousands of people will come to the streets of London and they will stay in the streets of London... You will see mass disturbances. It will be non-violent, it will be respectful and it will be disruptive," he told BBC Hardtalk Stephen Sackur.
Extinction Rebellion founder calls for mass psychedelic disobedience
New Scientist 8-19-19
A co-founder of the Extinction Rebellion environmental movement has called for a mass ingestion of psychedelic substances in protest against the criminalisation of drugs. "I would support a mass civil disobedience where we take medicine to tell the state that they have absolutely no right to control our consciousness and to define our spiritual practice," Gail Bradbrook said in a press briefing as part of Breaking Convention, a conference on psychedelics in London on 16 August. Since launching in 2018, Extinction Rebellion has moved climate change up the political and media agenda through a campaign of mass civil disobedience. In April 2019, they blocked streets and bridges in London, demanding the UK government adopt a more ambitious target for reaching net zero carbon emissions. Bradbrook, a former biophysicist, said it was not Extinction Rebellion's policy to promote the use of drugs, but they had played a role in her personal journey towards founding the movement.
Group That Called Extinction Rebellion 'Extremist' Is Funded By Big Energy
Vice 8-19-19
Policy Exchange are an influential right-wing think-tank and charity, founded in 2002 by a group that included current Cabinet Minister Michael Gove. Their director, Dean Godson, is a former 
chief leader writer of the Daily Telegraph and associate editor of The Spectator magazine. Their accounts, as published by the Charity Commission, show they get £3 million in financial support a year. A substantial proportion will come from corporations, but the organisation refuses to say which big companies fund them. Who Funds You, the campaign for think tank transparency, says Policy Exchange is among the least transparent British think tanks.
.
---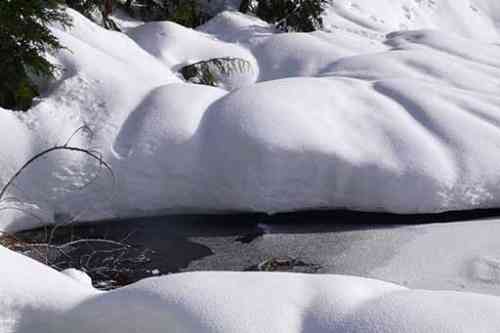 CLIMATE STUDIES
.
Circulation of water in deep Earth's interior
Science Daily
8-19-19
The existence of water in deep Earth is considered to play an important role in geodynamics, because water drastically changes the physical properties of mantle rock, such as melting temperature, electric conductivity, and rheological properties. Water is transported into deep Earth by the hydrous minerals in the subducting cold plates. Hydrous minerals, such as serpentine, mica and clay minerals, contain water in the form of hydroxyl (-OH) in the crystal structure. Most of the hydrous minerals decompose into anhydrous minerals and water when they are transported into deep Earth, at 40-100 km depth, due to the high temperature and pressure conditions.
New study offers roadmap for detecting changes in the ocean due to climate change
EurekAlert 8-19-19
Sea temperature and ocean acidification have climbed during the last three decades to levels beyond what is expected due to natural variation alone, a new study led by Princeton researchers finds. Meanwhile other impacts from climate change, such as changes in the activity of ocean microbes that regulate the Earth's carbon and oxygen cycles, will take several more decades to a century to appear. The report was published Aug. 19 online in the journal Nature Climate Change. The study looked at physical and chemical changes to the ocean that are associated with rising atmospheric carbon dioxide due to human activities. "We sought to address a key scientific question: When, why and how will important changes become detectable above the normal variations that we expect to see in the global ocean?" said Sarah Schlunegger, a postdoctoral research associate at Princeton University's Program in Atmospheric and Oceanic Sciences (AOS). The study confirms that outcomes tied directly to the escalation of atmospheric carbon dioxide have already emerged in the existing 30-year observational record. These include sea surface warming, acidification and increases in the rate at which the ocean removes carbon dioxide from the atmosphere.
Wormy Collaborations in Practices of Soil Construction
Sage 7-16-19
This paper studies the capture of organisms and materials in soil construction – a branch of ecological engineering dedicated to making soil in order to compensate for soil degradation. This approach takes all organisms to be 'ecosystem engineers', and often refers to earthworms as 'collaborators' in making soil. I examine the claim that such a convocation of worms amounts to a redistribution of agency and the underlying assumption that form-taking is the shaping of raw matter according to pre-existing forms.

Many articles this last week about microplastic in the environment. This is one of the studies from whence they came…

Microplastic drifting down with the snow
PHYS ORG 8-14-19
Over the past several years, microplastic particles have repeatedly been detected in seawater, drinking water, and even in animals. But these minute particles are also transported by the atmosphere and subsequently washed out of the air, especially by snow—and even in such remote regions as the Arctic and the Alps. This was demonstrated in a study conducted by experts at the Alfred Wegener Institute and a Swiss colleague, recently published in the journal Science Advances. … A team of experts from the Alfred Wegener Institute, Helmholtz center for Polar and Marine Research (AWI) has now found that microplastic particles can apparently be transported over tremendous distances by the atmosphere and are later washed out of the air by precipitation, particularly snow.

And another study about microplastics…

Arctic sea ice loaded with microplastics
PHYS ORG 8-16-19
At first glance, it looks like hard candy laced with flecks of fake fruit, or a third grader's art project confected from recycled debris. In reality, it's a sliver of Arctic Ocean sea ice riddled with microplastics, extracted by scientists from deep inside an ice block that likely drifted southward past Greenland into Canada's increasingly navigable Northwest Passage between the Atlantic and Pacific Oceans. "We didn't expect this amount of plastic, we were shocked," said University of Rhode Island ice expert Alessandra D'Angelo, one of a dozen scientists collecting and analysing data during an 18-day expedition aboard the Swedish icebreaker Oden.
Warmer winters are changing the makeup of water in Black Sea
EurekAlert 8-15-19
Warmer winters are starting to alter the structure of the Black Sea, which could foreshadow how ocean compositions might shift from future climate change, according to new research. … The new study suggests climate change is causing the intermediate layer to warm and change, but natural fluctuations could also be playing a role, according to the study's authors. Studying changes in smaller water bodies like the Black Sea shows scientists how larger bodies of water might evolve in the future. The new study suggests what might happen to Earth's oceans as the climate continues to warm, according to the researchers. Water masses, which exist in bodies of water around the globe, influence Earth's climate and move nutrients around the world. Changes in oceanic masses' composition could reshape global currents, affecting the planet's climate and ecosystems.
How coastal mud holds the key to climate cooling gas
EurekAlert 8-19-19
Bacteria found in muddy marshes, estuaries and coastal sediment synthesise one of the Earth's most abundant climate cooling gases - according to new research from the University of East Anglia (UEA). Dimethylsulfoniopropionate (DMSP) is an important nutrient in marine environments with billions of tonnes produced annually by marine phytoplankton (microscopic plant-like cells), seaweed, corals and bacteria. When marine microorganisms break down DMSP, they release a climate-cooling gas called dimethylsulfide (DMS), which also gives the seaside its characteristic smell. Until recently, it was thought that DMSP was mainly produced in the ocean's surface waters by photosynthetic algae. But new research published today in Nature Microbiology reveals that it the molecule is produced in coastal sediment - and at much higher levels than in seawater.
---
Global Warnings
QMS: Time to disconnect greed from the welfare of earth, if survival means anything. I like trees.
Paul Beckwith: "I declare a global climate change emergency to claw back up the rock face to attempt to regain system stability, or face an untenable calamity of biblical proportions."
Kevin Hester: "There is no past analogue for the rapidity of what we are baring witness to. There has been a flood of articles ... 2C is no longer attainable and that we are heading for dangerous climate change"
Magi Amma: We need to turn on a dime at mach nine!
...
Equivalencies:
• 1 gigatonne = 1 billion tons
• 1 gigatonne Carbon = 3.67 gigatonnes CO2
• 1 part per million (ppm) of atmospheric CO2 = 7.81 gigatonnes CO2
• 1 part per million of atmospheric carbon = 2.13 gigatonnes of carbon
Enjoy!