Breaking News, Presidents Lie, People Die - Time for the Revolution
Submitted by

Big Al

on Thu, 05/10/2018 - 10:55pm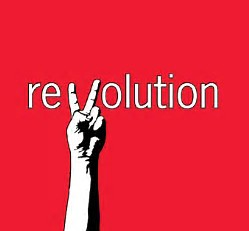 Sometimes when I begin my day I'll turn on the computer and check the headlines on CNN prior to checking out my favorite internet "alternative" news sites and blogs. I don't watch television news and think those that do should be ashamed of themselves, but I do try to keep up on the primary false narratives, lies, and misdirections the oligarchy's corporate media tell us on a daily basis.
Last week when I opened CNN, the first five articles were about how Trump, the cough, cough, fuck I have to say it, "president", was a liar. One was about how he'd lied over 3000 times in four hundred plus days, another about how his base doesn't fucking care, etc.
Of course we (ahem) all know that the oligarchy owned corporate media operates primarily to fuck with our heads, because the oligarchy is not our friend, so I had to wonder why the already brainwashed citizenry was being presented with such a front line theme regarding Trump lying.
Like, Trump lies, the sun sets in the west, so what?
I don't know, we can chalk it up to some part of the oligarchy attacking another part of the oligarchy (Trump), or dirty tricks from part of the democratic party controllers, or whatever. It doesn't matter.
It's just more of the same bullshit we hear week to week, month to month, year to year, to keep the game rolling and the conversation directed away from reality. Those of us that know the deal know that none of this shit matters. We already know what we need to know. We know what we need to do. All this soap opera bullshit does is keep prolonging or preventing "us" from doing what we need to do.
Isn't that clear?
Relative to Trump lying, I had to laugh at the daily morning theme on CNN. I remember writing an essay calling Obama the "Best Liar in the History of the World", or something like that. I can't remember the title or exactly what I wrote, but I'm sure I was exasperated at how Obama could stand in front of the crowds and TV cameras looking all self assured and confident and lie his ass off. The dude could sell lies so well he won the Nobel peace prize before he even became president. In fact I remember some people charting the number of lies Obama would tell in a speech, something like ten per minute wasn't unordinary. Yet he had people praising the Lord and wiping tears at his fake fucking words.
That's what they all do, not like it's a new thing. Now in the political world however, it's evolved from a quasi science/art practice (i.e., Edward Bernays) to an almost unconscious allegiance to group think, like animals who migrate thousands of miles to have a baby. It is the duty of a politician to lie, it's normal, if you don't lie you simply can't play in the game.
That's the political system we have today, one filled with lies as expected and normal as a millionaire congressional representative. It's not going to get better. It can't because it has been written. The only answer is to end the game and start a new one.