Hot Air
Submitted by magiamma on Thu, 02/27/2020 - 5:21am
~
Five more days until Super Tuesday
~
It comes in waves. A lull and then a flurry.
.
Today is a flurry. We have the pedicab with bubbles and music.

We will have one of our candidates, a hawker and a troupe of Berners to pass out fliers and talk to people.
We start early voting on Saturday and it will continue through Super Tuesday. Our county is very organized and will have two tables with canopies out in front of the campus Vote Center to check people in so that they have all they need when they go to vote. Here we can register to vote until the end of the day on Tuesday. There will be some provisional ballots but not too many because of the changes that have been made to the process.
Also, today the cola4all strike is having a Radical History March and Teach-in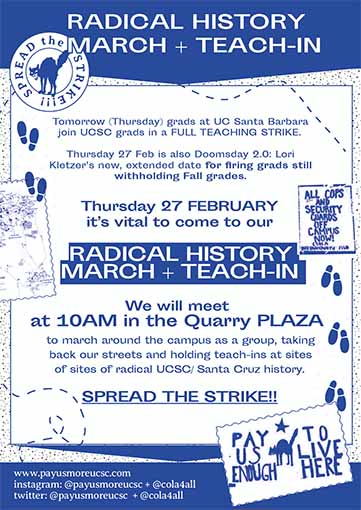 On Monday the Slugs for Bernie are hosting a march to the voting center from all the colleges for GOTV.
And so it goes on and on and on. Onward...
Cats for Bernie ~ Feline the Bern