Get It On!
Submitted by

Big Al

on Tue, 01/08/2019 - 10:22pm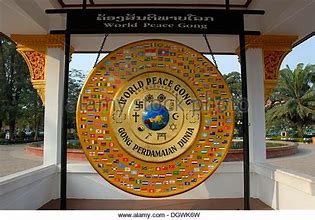 Well you know, Trump said this, democrats said that, what does it matter? We still don't live in a democracy, what do you want? Is THAT what you want? REALLY? Do you want a say in things? I mean, are you going to take what you can get or are you going to get what you can take? The Smoker you drink, the Player you get, man.
Talking bout a revolution. Some people say we can't have a revolution. Well hey, a revolution is just another name for nothing left to lose.
I just wanted to share the greatest revolution song of all time. Little known in that regard, but think about it. We need a signal, like the "one if by land, two if by sea" signal used at the beginning of the first American Revolution. What about a gong, everybody loves a gong. They've got a rich history. They're loud, they're fun and they can make little ones in China we can carry around, maybe with lanyards to hang them on our necks. Lanterns are too impractical now, especially with climate change and guillotines are too cumbersome, at least for now. And we need a rally phrase. We can't use "the British are coming!" this time around. It's much worse than that and they're already here. We need something more generic. What could be better than "Get it On"? GET IT ON!! Ya baby, time to GET IT ON! It harkens back to the revolutionary days of the sixties and it's easy to say. They can say it in England, and Russia and China too. Get on board.
Now get this, put them both together, the signal and the phrase.
Back in 1971, T-Rex created the perfect revolutionary vehicle for the 21st century.
Get it on, bang a gong, get it on!
Get it on, bang a gong, get it on!

I think it's fucking inspiring. Can you imagine a million people all yelling that at the same time? Chuck Barris would be out of his mind. And we'd get whatever we wanted because the ruling class would be saying, "please! Stop! We'll give you anything!"
Hey, it could work, man.