Midnight Special - "All I know is that first you've got to get mad" Edition
Submitted by

Big Al

on Wed, 06/20/2018 - 12:12am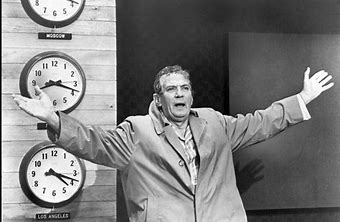 A couple items from the news:
"President Trump said on Monday that he would direct the Pentagon to establish a sixth branch of the armed forces dedicated to protecting American interests in outer space, an idea that has troubled lawmakers and even some members of his administration, who have cautioned that the action could create unnecessary bureaucratic responsibilities for a military already burdened by conflicts.

During a speech at a meeting of the National Space Council, Mr. Trump announced plans to protect American interests in space through monitoring commercial traffic and debris, initiatives he said would be "great not only in terms of jobs and everything else, it's great for the psyche of our country."
https://www.nytimes.com/2018/06/18/us/politics/trump-space-force-sixth-m...
You say we don't have a dictator? WTF does that sound like? Did he ask you? He sure didn't ask me.
Oh? It's the Constitution? Bullshit.
"House Republicans released a proposal Tuesday that would balance the budget in nine years — but only by making large cuts to entitlement programs, including Medicare, that President Trump vowed not to touch.

The House Budget Committee is aiming to pass the blueprint this week, but that may be as far as it goes this midterm election year. It is not clear that GOP leaders will put the document on the House floor for a vote, and even if it were to pass the House, the budget would have little impact on actual spending levels.

Nonetheless the budget serves as an expression of Republicans' priorities at a time of rapidly rising deficits and debt. Although the nation's growing indebtedness has been exacerbated by the GOP's own policy decisions — including the new tax law, which most analyses say will add at least $1 trillion to the debt — Republicans on the Budget Committee said they felt a responsibility to put the nation on a sounder fiscal trajectory."
https://www.washingtonpost.com/news/business/wp/2018/06/19/house-gop-pla...
Ya, we knew this was coming. The debt and the deficit. The ruling class requires the peasant class to foot the bill so they can remain the ruling class, with even more wealth and yachts and islands and million dollar fucking RVs.
Cuts to "defense", i.e., war and imperialism? Nada, zilch, zippo. Not only that, they want to rule space, those psycho bastards. Trump is just a fucking front, he'll do and say anything for a buck.
I was on another blog where the discussion centered around a people's movement and where to start. I said, boycott the next election between the two oligarchy political parties. That's how the ruling class maintains it's hold on power, through this bogus political system and the two completely controlled and totally corrupted major political parties.
The goal must be to stop those two political parties.
Or we can wait until they privatize Medicare and Social Security, bomb Iran and completely destroy our country.
Are you mad?