Donald Trump Awarded the Nobel Peace Prize
Submitted by

Big Al

on Sun, 06/17/2018 - 11:39pm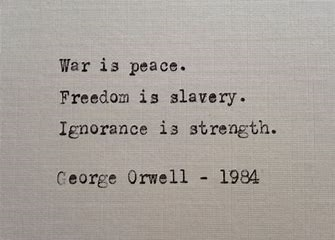 "President Donald Trump, in his first address to the United Nations, derided Kim Jong Un, North Korea's leader, as a "rocket man" on Tuesday as the president warned that he may be forced to "totally destroy" the rogue nation.

"If the righteous many do not confront the wicked few, then evil will triumph," Trump said, as he detailed the horrors of what he called the "depraved" North Korean regime.

"Rocket man is on a suicide mission," he said, using a nickname for Kim that refers to the North Korean leader's recent missile tests.

"The United States has great strength and patience, but if it is forced to defend itself or its allies, we will have no choice but to totally destroy North Korea."
https://www.nbcnews.com/politics/white-house/trump-un-north-korean-leade...
"In a press conference after the summit, Trump referred to the implications of his militaristic policy toward North Korea with the casualness of an unabashed sociopath. "This is really an honor for me to be doing this because, I think, you know, potentially, you could have lost, you know, 30, 40, 50 million people," he said."
https://www.wsws.org/en/articles/2018/06/13/pers-j13.html
Nobel Peace Prize Announcement:
"Donald Trump, Current Dictator of the United States Empire, by reaching a nebulous agreement with his new Dictator friend, North Korean president Kim Jong-un, is hereby awarded the Nobel Peace prize for the year 2018. Mr. Trump single handedly executed a diplomatic miracle saving the world from possible nuclear annihilation, and especially the country of North Korea and the 25 million North Korean citizens, from Mr. Trump himself. By saving North Korea and the world from himself (relative to North Korea, maybe, if you're stupid), Mr. Trump has advanced the cause of peace on Planet Earth."
Anyone still want to defend or credit this complete asshole for anything?
(Disclaimer: this essay in no way endorses or excuses the crimes of the last democratic president and his political party.)