WSWB drops a load on the NYT.
Submitted by

dkmich

on Tue, 09/12/2017 - 1:21pm
The World Socialist Web Site drops a load on the NYTs. I copy and pasted quite a bit, but there is a lot more. Go read it and sign the petition for them while you are there.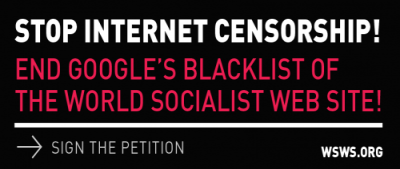 I noticed a difference on FB in last few days. Before, we had enough outreach to gain one or two new FB members every week. Now, I'm lucky if our stuff is getting out beyond my immediate family. Facebook so sucks. It is like dailykos in that its only value is its size and opportunity for outreach. Given the dk purge and the new FB algorithms, both are useless for everything except regurgitating pablum and posting selfies of food.
New York Times stokes anti-Russia campaign to promote Facebook, Twitter censorship
By Bill Van Auken
12 September 2017

The New York Times has mounted a concerted campaign promoting a crackdown on political expression on social media on the basis of unsubstantiated allegations of Russian government interference in the 2016 US presidential election.
In conjunction with a public statement by Facebook last Wednesday on political advertising allegedly originating in Russia, the Times published a sensationalist "investigative" report titled "The Fake Americans Russia Created to Influence the Election," an op-ed piece indicting Facebook for failing to exercise greater censorship of political content and an editorial Saturday touching on the same themes.
Facebook briefed members of both the Senate and House intelligence committees on its findings on September 6. It said it found $50,000 in spending on 2,200 "potentially politically related" ads "that might have originated in Russia" over a two-year period beginning in June 2015. It added that this included Facebook accounts and pages "with very weak signals of a connection and not associated with any known organized effort," including "accounts with US IP addresses but with the language set to Russian."
The vast majority of the ads, Facebook's chief security officer Alex Stamos added, "didn't specifically reference the US presidential election, voting or a particular candidate," but rather appeared to focus on amplifying "divisive social and political messages."
The testimony was seized upon by Democratic politicians attempting to promote the theme of Russia meddling in the US elections in support of Trump. Representative Adam Schiff, the senior Democrat on the House Intelligence Committee, called the highly ambiguous Facebook findings "deeply disturbing and yet fully consistent with the unclassified assessment of the intelligence committee."
The Times "investigation" was as weak in its substantiation of a Russian government operation to influence the 2016 presidential election as the Facebook report, but far more inflammatory. [more]
Not only are they going to destroy net neutrality, they are going to censor what you can see if and when you get there. If you mention war, income inequality, and a few other key words, FB will censor you. I dumped Google. I am using Duckduckgo and I am quite happy with it. Now all I want is a replacement for FB.